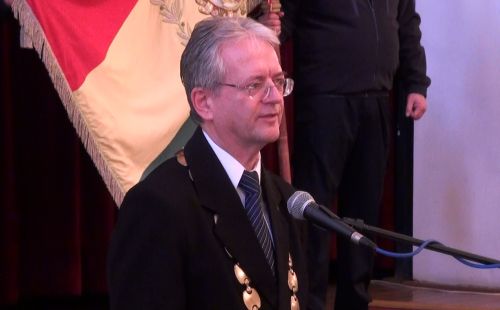 Welcome to the website of Komárno! I also hope to meet you soon in person at the main historical square of our town, or at the statue of well - known personalities connected with Komárno. By all means you must see one of the most significant fortification complexes of Europe, the Old and New Fortress and with this connected bastion system with Roman lapidary. It is recommendable to see the building complex with combined architectural style of the continent, the Europe Place, as well as permanent and temporary exhibitions of the Danube Region Museum.
You can taste both of Hungarian and Slovak flavours in Komárno, and to this town related winemakers are boasted on the faraway land. It is recommendable to take a dip in our thermal bath's water, which rivals with the best health spas of Central Europe. Have a rest in comfortable accommodations you can roam the sights of the countryside by bike. We are proud, that over the past years, nearly 50 kilometres of cycle path was built in this region along the two big European rivers, the Danube and the Waag.
Give it a try, be our guests. We are waiting for you!
Komárno is where the history reaches out a hand.
Visit our fortress!
On 27th of June (Saturday) we are awaiting our visitors in the Central Fotress. Guided tours start at 11,00 and 13,00.
Price of tickets:
Adults: ...
Visit the Central Fotress!
On 15 March (Sunday) we are awaiting our visitors in the Central Fotress. Guided tours start at 13,00 and 15,00 in commemoration of the historical events of 1848/49.
Price of tickets:
Adults: 2,- EUR
Pensioners, students: 1,- EUR
Family (2 adults + max. 3 kids): 4,- EURDetails
1